Thank You To Our Sponsors!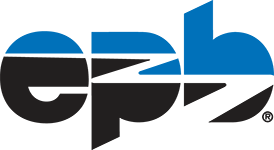 Event Schedule
The first MAINx24 had only a handful of events but now our schedule boasts over 120+ events, featuring mainstays like the Best Parade in Chattanooga (voted on by us!), Chili Cook-Off, Adult Big Wheel Races, plenty of concerns and more. You will find family friendly events, arts and crafts and also more adult oriented fun.
Click here for MAINx24 2022 Schedule!
Looking to Schedule an Event?
Are you a business owner, organization or just a rad person that wants to host an event? You can download our MAINx24 Information Sheet to get an idea of how it works. Ultimately, your event is your responsibility so any permits or insurance is on you. If you have an idea for an event, or are a musician, and looking for a place to host your event or play reach out to us and we can try and put you in contact with a local business.
You can schedule an event here. Once an event is submitted it will be reviewed before showing up publicly on the calendar. Please be as detailed as you can in your listing and include a photo. Do NOT put "open house" from 9AM – 9PM or "All Day". You need to create a fun, different event.Please read and pay attention to the City of Chattanooga Protocols for Safely Returning to Events